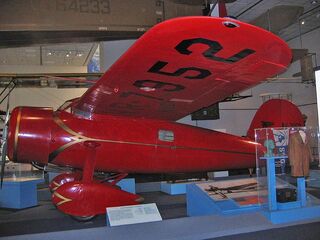 The Vega is a six-passenger monoplane built by the Lockheed company starting in 1927. It became famous for its use by a number of record breaking pilots who were attracted to the rugged and very long-range design. Amelia Earhart became the first woman to fly the Atlantic single handed in one, and Wiley Post flew his around the world twice.
Ad blocker interference detected!
Wikia is a free-to-use site that makes money from advertising. We have a modified experience for viewers using ad blockers

Wikia is not accessible if you've made further modifications. Remove the custom ad blocker rule(s) and the page will load as expected.