The
H-1 Racer
is a racer aircraft designed by the Hughes Aircraft Company. It flew the first time in 1935.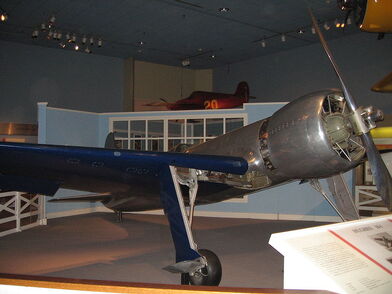 With an airspeed of 567.115 km/h it was the fasted aircraft flying at this time.
The Hughes H-1 Racer was the first aircraft built by Hughes Aircraft company, the reason for that were the National Air Races. Richard Palmer designed the aircraft in a 18 month timframe for the Pratt & Whitney R-1535 engine, originally rated with 700 horsepower but this was later upgraded to 1000 horsepower.
To proof the performance of the H-1, Hughes reached on 13th September 1935 with 567.115 km/h a new world record.
Ad blocker interference detected!
Wikia is a free-to-use site that makes money from advertising. We have a modified experience for viewers using ad blockers

Wikia is not accessible if you've made further modifications. Remove the custom ad blocker rule(s) and the page will load as expected.