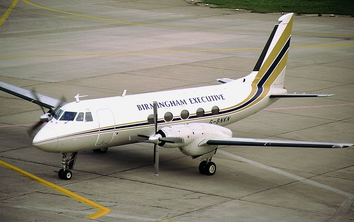 The
Grumman Gulfstream I
(company designation
G-159
) is a twin turboprop business aircraft that first flew on August 14, 1958. Designed to hold up to 14 passengers, it was mainly used by corporate customers, with a smaller number operated by regional or commuter airlines. A small number were used by the United States Coast Guard and Navy for VIP transport and training under the designation C-4 Academe. 200 total airframes were built.
Ad blocker interference detected!
Wikia is a free-to-use site that makes money from advertising. We have a modified experience for viewers using ad blockers

Wikia is not accessible if you've made further modifications. Remove the custom ad blocker rule(s) and the page will load as expected.