The
Focke-Wulf Fw 190 Würger
(Shrike) was a single engine, low-wing, German fighter aircraft, that was used during World War II. The first flight of the prototype took place on 13th May 1939. At the time it entered service in the year 1941 and when it absolved its first missions, it was not only superior to its German predecessor, the
Messerschmitt Bf 109
, but also to most of the allied fighter aircraft.
Until the end of World War II, about 20,000 aircraft have been built. The Fw 190 was built in many variants; the majority of them were used as fighters and night-fighters, the minority were fighter-bombers and other ground-attack variants. Some additional derivatives were torpedo-bombers, long-range reconnaissance aircraft and double-seat trainer aircraft.
After the War, some of them were still operated by the French Air Force, under the specification NC 900, however these were retired early due to engine problems.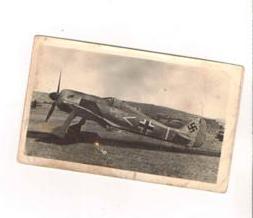 Ad blocker interference detected!
Wikia is a free-to-use site that makes money from advertising. We have a modified experience for viewers using ad blockers

Wikia is not accessible if you've made further modifications. Remove the custom ad blocker rule(s) and the page will load as expected.