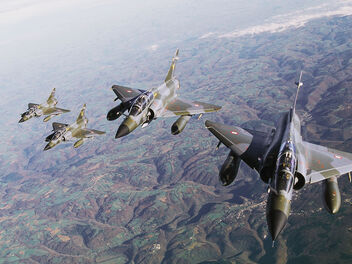 The
Mirage 2000N
is a special bomber variant of the Mirage 2000 series. It is a redeveloped variant of the Mirage 2000-B, it was designed to replace the
Dassault Mirage IV
, in the nuclear role ( the
"N"
stands for Nucléaire ). The Mirage 2000D was designed to fly conventional strike missions at low altitude, while the Mirage 2000N was designed to fly nuclear strike missions. It´s first flight was on February 3, 1986, 74 Mirage 2000N aircraft have been built until 1993.
Ad blocker interference detected!
Wikia is a free-to-use site that makes money from advertising. We have a modified experience for viewers using ad blockers

Wikia is not accessible if you've made further modifications. Remove the custom ad blocker rule(s) and the page will load as expected.