Chicago Meigs Field
was a general aviation airport located in an artificial island over Lake Michigan in the city of Chicago, Illinois.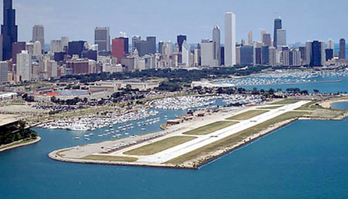 In popular culture
Edit
Meigs Field was the main airport featured in Microsoft Fliight Simulator until it's 2002 version, even when it was removed before it still appeared as a choosable airport in 2004 version.
Ad blocker interference detected!
Wikia is a free-to-use site that makes money from advertising. We have a modified experience for viewers using ad blockers

Wikia is not accessible if you've made further modifications. Remove the custom ad blocker rule(s) and the page will load as expected.