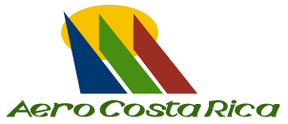 Aero Costa Rica was a Costa Rican Airline based in Juan Santamaría International Airport. It ceased operations in 1997.
Aero Costa Rica's livery and logo weren't actually made by the airline itself, the colors and logo were already painted in the aircraft when they were purchased.
Aero Costa Rica was populary known as "Aero Pollo" (Aero Chicken) because it's Chairman, Calixto Chávez was also the Chairman of PIPASA, tha national chicken provider in the country.
Ad blocker interference detected!
Wikia is a free-to-use site that makes money from advertising. We have a modified experience for viewers using ad blockers

Wikia is not accessible if you've made further modifications. Remove the custom ad blocker rule(s) and the page will load as expected.